The Golden Apples of Atalanta
• 6 min read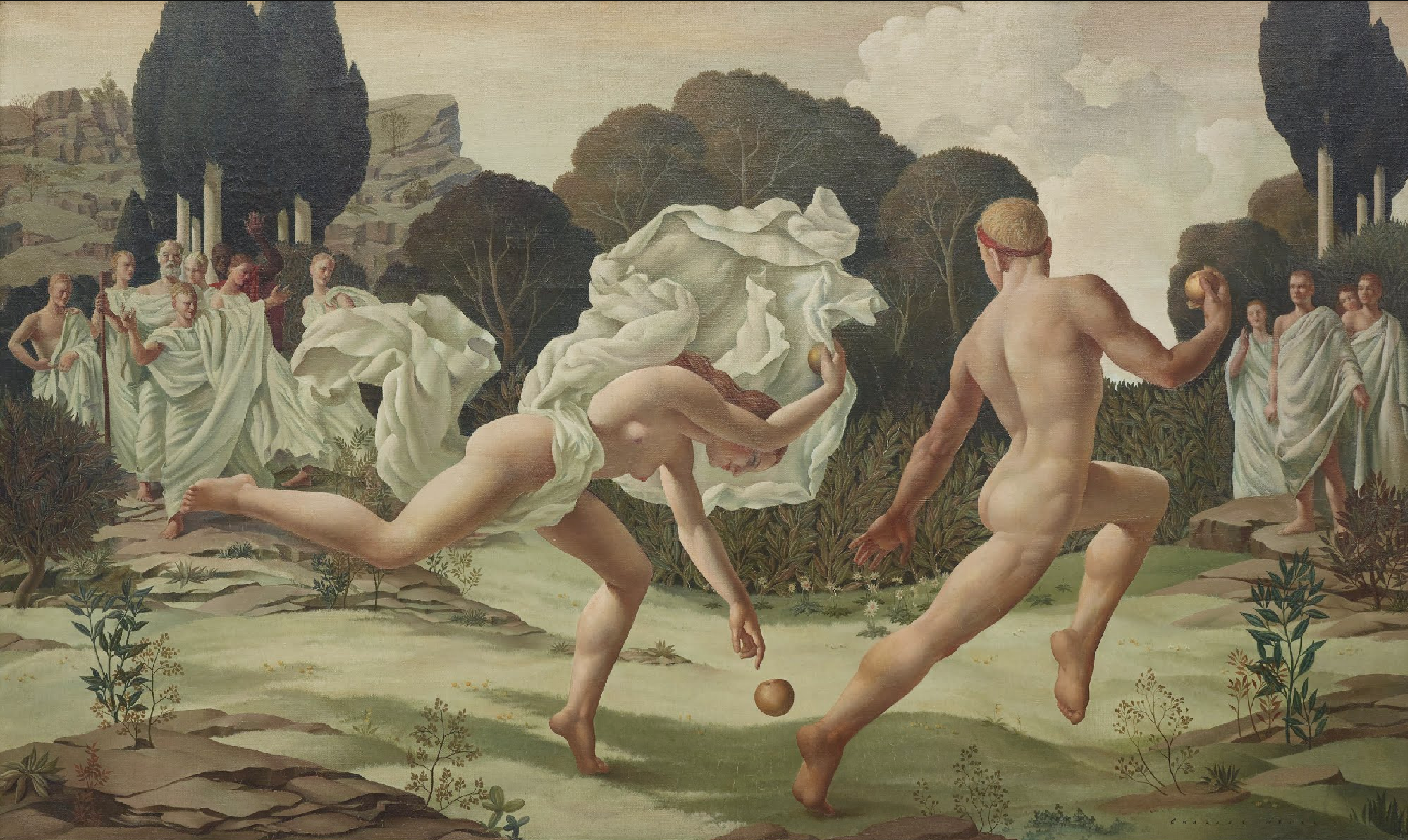 Three defensive weaknesses that could doom Gian Piero Gasperini's brilliant goal machine.
Perhaps you have heard of a girl who beat the fastest men at running: that was no idle tale, she did win. Nor could you say whether her speed or her beauty was more deserving of high praise. ‌‌—Ovid, Metamorphoses, X, 560-680
They named the club Atalanta after the runner from Greek myth, and built their stadium on top of an old hippodrome because "in the long autumns, in the bruised white winters, in the unripe springs," a local wrote, the racetrack's stillness "gives us a feeling of infinite nostalgia and regret." But it wasn't until Gian Piero Gasperini that the Bergamaschi would find a coach as obsessed with movement as they were, and the whirlwind marriage would finally make them great.
In the last couple years Atalanta has sprinted its way into the European elite on a shoestring budget. "In Italy, we tend not to train with enough intensity. This is one of our problems," the former Juventus manager Max Allegri sighed to The Athletic. "We're not dynamic enough. We're too static. Atalanta are great to watch because they play at a high tempo."
Gasperini's side attacks—and attacks and attacks—in a 3-4-1-2 split evenly into two diamonds (outside center back, wingback, defensive midfielder, wide striker) that stretch so far apart their passmaps look like an amoeba embarrassed mid-mitosis, with only a center back and the tiny Argentine attacking midfielder Papu Gómez strung between as thin filaments of connective tissue. Gómez will slide from side to side to create overloads in the outer thirds, where Atalanta's diamonds rearrange the defense with rotations Gasperini compares to music, to instruments coming in on cue. But how many orchestras can bring you to your feet for seven finales a night?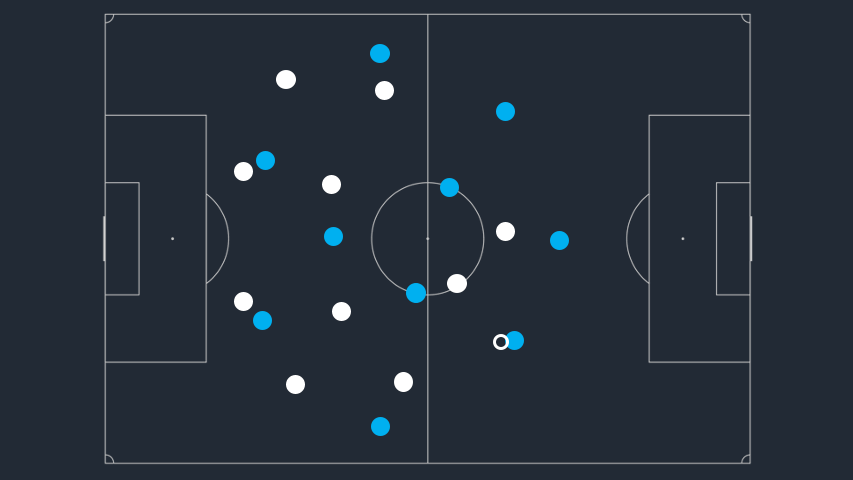 There are so many goals. That's the thing people know about Atalanta. The other thing is: they're old. Gómez is 32 and enjoying the best season of his life. Same for for the creative striker Josip "Grandma" Iličić, who's expected to miss this week's Champions League quarterfinal against Paris Saint-Germain. It feels fitting that Atalanta has had to wait this many decades and run this many miles to pull within sight of the ultimate prize. As Gasperini explains his training methods: "When you reach the maturity necessary to understand that hard work leads to results, you no longer feel tired."
Afraid of the god's oracle, she lived in the dark forests, unmarried, and fled from the crowd of insistent suitors, setting harsh conditions: "I will not be won, till I am beaten in running. Compete in the foot-race with me. Wife and bed will be given as prizes to the swift, death to the tardy: let those be the rules."
There are so many goals—at both ends. Atalanta's season featured the most combined scoring in Europe's top leagues, more than Manchester City (tops with 102 scored) and more than Lecce (85 conceded, ditto). Last fall, they lost the first three Champions League games in club history by a combined score of 11-2, then turned things around to escape group stage and steamroll Valencia over two knockout legs, 8-4. Gasperini's team is eminently beatable if you can keep them from scoring, which you can't, and utterly unstoppable if they can keep you from scoring, which they can't. Prizes to the swift. Death to the tardy.
Do you remember how the Atalanta myth plays out? How she's faster than everyone, even the suitors literally dying to race her, until Aphrodite gives one lucky guy some golden apples to throw her off the course and win? Yeah, we're going to belabor that metaphor for a minute.
PSG may show up to race this week missing the world's possibly-most-underrated midfielder Marco Verratti and possibly-second-best player Kylian Mbappé. Then again, they've still got the world's other second best player, Neymar, leading a group of attackers for whom the collective noun "wealth" has never been more appropriate. Atalanta's group stage games against Man City proved Gasperini's spinning diamonds can get shots off even against Europe's oil-state superrich. But if PSG's manager Thomas Tuchel has been paying attention, he'll know how to drive their defense to distraction.
A tree gleams in the middle of the field, with rustling golden leaves, and golden branches. Come from there, by chance, I was carrying three golden apples, I had picked, in my hands, and I approached Hippomenes, showing myself only to him, and told him how to use them.
Golden Apple No. 1: Stretching the Man-Markers
‌‌Gasperini's big gamble is that he can pull off a man-oriented marking system with a squad about as sprightly as the Alps. According to smarterscout, Atalanta is the oldest team left in the Champions League weighted by playing time, edging out PSG and Barcelona's merry bands of geriatric millionaires. But they defend man-to-man, chasing opponents around to fight for the ball. "They play one-against-one all over the pitch," Allegri said. "Marking zonally helps cover up shortcomings in lesser players. One-against-one brings out the best in great players."
The risk is that Allegri's point goes for great players on either team. By Statsbomb's count Atalanta applies more pressure per pass than any team in Italy. Each time a black and blue shirt wins a duel, it's off to the races again, with diamonds spinning, amoebas splitting, shots raining from everywhere, you know the drill. But if anyone gets beat it can leave some awfully big gaps in midfield. Is this a good time to mention that Neymar has the most successful dribbles per 90 minutes of any player in Europe's top leagues?
Golden Apple No. 2: Breaking the Counterpress Up the Middle
‌‌Even though they take a greater share of their touches in the final third than all but two teams in top leagues (congrats to Manchester City and, uh, Sheffield United?), Atalanta doesn't actually do all that much of their defending up high. Opponents that recover the ball look to break quickly into the middle third, where Atalanta cheerfully hacks them down with a tactical fouling rate that would make Pep Guardiola blush.
It's no big mystery why Gasperini's counterpress is soft in the middle. Atalanta's wide diamonds pull bodies out of the center, opening a channel for opponents to burst into before looking wide. When Gómez is pulled to one side, as he often is, there's nobody blocking the exit route from a ball-winning center back all the way to a center forward dropping to the ball. And when Atalanta is a little slow to find their guys in transition, as they often are, that center forward can lay it off to a midfield runner in space. From there, things can get ugly.
Atalanta's been able to cope with weaker sides in too-static Serie A, but the intensity of Champions League counters came as a shock. As Gómez put it after their fourth straight winless game to open the competition: "What we do in Italy, every team does in Europe."
Golden Apple No. 3: Drawing Out the Center Backs
‌‌Gasperini leans on his wingbacks for attacking width, but the fluid positional play inside each diamond can drag even the outside center backs out of position to cover for a wandering teammate. Rafael Tolói and Berat Djimitsi each record over 8 touches per 90 minutes in the attacking third, more than double what Man City's center backs or PSG's Thiago Silva average; Atalanta's young sub Boško Šutalo puts all of them to shame with 15—that's fif-teen—final third touches from a center back spot.
Fun fact about playing center back: it is literally impossible to be on the ball that much in the attacking third and also be doing your job defensively. Back when Atalanta first started making noise in Europe, I asked a Serie A-obsessed friend how they scored so many goals. "Oh, they don't play defense," he said. Which was of course the kind of crude oversimplification we use as shorthand to describe a complex spor—and oh my god as I was typing that I think Raheem Sterling just torched Tolói again.
Okay, maybe they don't always play defense. And maybe they won't beat the best teams in the world. But Atalanta will run, and they'll shoot, and neutrals will cheer for them, and just look at all the shiny things we'll get to admire along the way. ❧
Please sign up here to get more space space space to your inbox for free.
Further Reading:
Image: Charles Meere, Atalanta's Eclipse
Sign up for space space space
The full archive is now free for all members.