In Defense of Hansi Flick's High Line
• 7 min read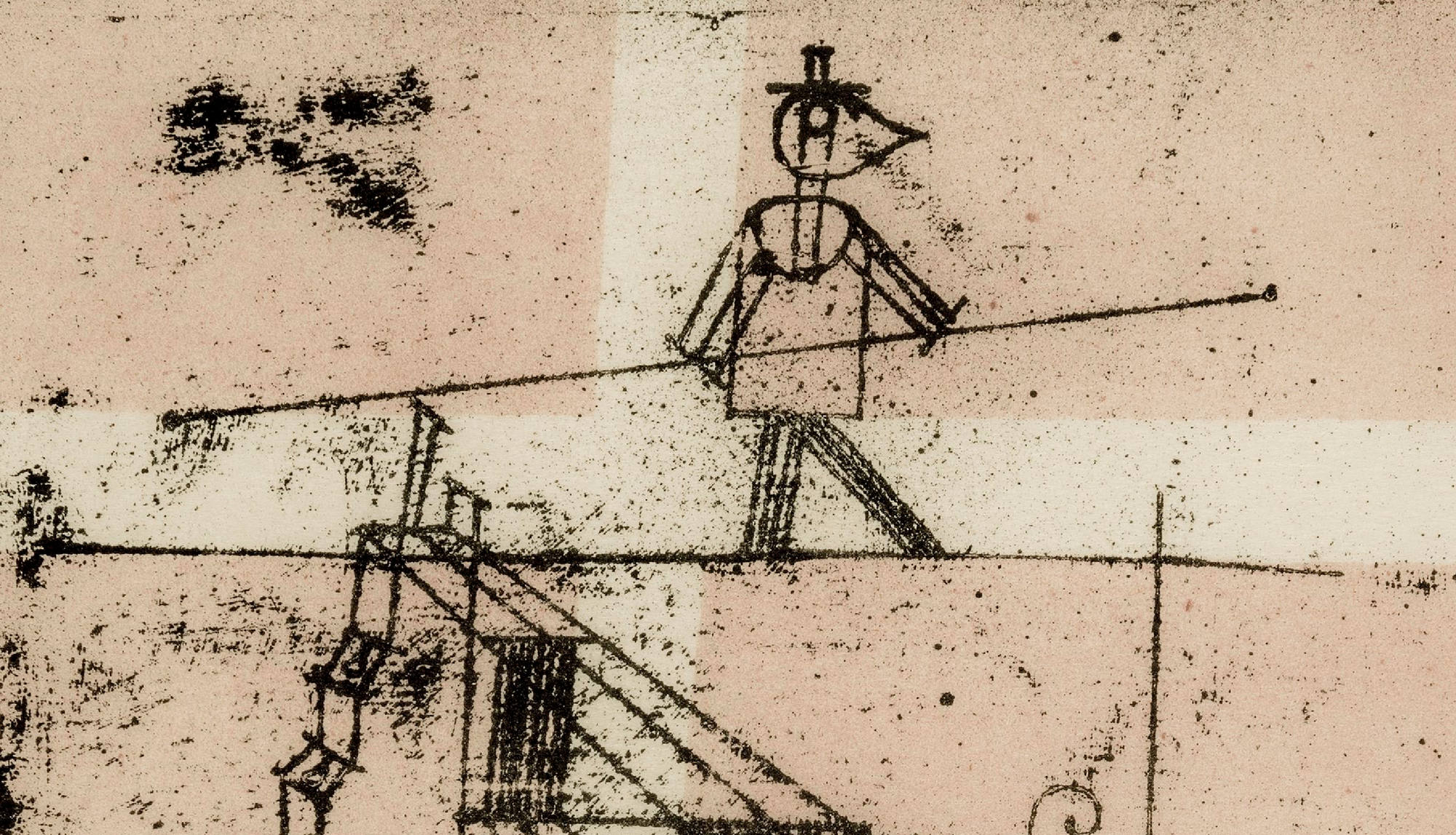 Ignore the warnings. Bayern's center backs are exactly where they need to be.
Welcome to space space space, a new letter about making soccer make sense. If you haven't signed up yet, please type your email in here to get more writing about the Champions League delivered to your inbox.
Guys, Hansi Flick knows. He is aware—I promise Bayern Munich's coaching staff has sussed this one out—that Kylian Mbappé is fast. He's heard of Neymar and Ángel Di María. And yeah, he got a pretty good look at what Lyon did to his team's high defensive line.
"We saw how difficult it is against a hard-running team with good tactics. They hurt us again and again, we were lucky to weather the early stages," Flick practically apologized to reporters after the semi, as though his team hadn't outscored its last three Champions League opponents 15-3. "We know that Paris have very fast players. We have to see that we organize the defense a little differently."
Pretty much the whole soccer world has agreed this week that Flick would be smart to dial back his defensive line for the final. "Flick is a canny tactician. He'll be as aware of PSG's threat as anyone, and logic dictates that he will ask his defense to drop deeper," Michael Cox wrote for The Athletic. "I'm assuming that FC Bayern will stand 10 to 15 meters further back to cope with the speed of PSG," said Flick's former Bayern teammate Lothar Matthäus. And if they don't? Rio Ferdinand put it best: "If Mbappé, Neymar and Di María get the chances Lyon got tonight, Bayern will be down 3-0 before they can say boo."
I'll be honest, a few days ago I was planning to write the thing everyone else wrote about how letting Mbappé break into an empty defensive half would be managerial malpractice. If you want that take, go read Cox's article—it's very sensible. But the more tape I've watched, the more convinced I've become that parking two center backs on the halfway line is an indispensable element of Bayern's success.
Throw caution to the wind! Live a little! Here's why Flick's high line shouldn't retreat an inch.
Center Backs are Passers Too
Bayern's high center backs are first and foremost an attacking strategy, because Bayern is first and foremost the team that always has the ball and is shoving it down your throat. Across the top five leagues, only Barcelona and Manchester City had more possession than Flick's team; only Liverpool and City had more touches in the opponent's penalty area; only Atalanta and City had more expected goals. You can't dominate that much that high without ball-playing center backs getting forward to match the defense's numbers.
Against PSG, Bayern will need sustained attacking possession for Alphonso Davies to drag Di María away from the press (and the counter) into a 4-4-2 defensive block. As long as Bayern's center backs are high, the deep playmaker out of its defensive mid pair—lately Thiago Alcântara—can play a flex role. He'll drop into the back line to give Bayern an extra man against Neymar and Mbappé one minute, then push up in front of them the next to switch play and counterpress. That's useful! But if you scoot the center backs 10 or 15 meters deeper like Matthäus suggested, suddenly there's too much distance between the lines for Thiago to shuttle in between.
Tactics aside, the most obvious reason Flick will want his center backs up around the attacking half is that they're really good passers. Of Bayern's 11 goals in the last two rounds, two came from long passes directly to forwards from David Alaba and Jerome Boateng at the halfway line; two more came from Alaba scampering up his old left flank just for fun; and virtually none of them would have happened if Alaba and Boateng weren't comfortable circulating possession, freeing up the fullbacks and midfielders to probe the defensive block. There's a reason Bayern tends to treat its defenders and defensive midfielders as positionally interchangeable—the team's whole attack depends on the guys at the back being good on the ball.
Can't Counterpress if You're Not Compact
It's true that Bayern's possession style can make its turnovers a little bit of a high wire act. Flick's endgame is an attack that occupies all five channels, with Davies as a dribbling left winger and Thomas Müller doing his space-investigating shtick between the lines. That's too many bodies up around the box to risk letting a loose ball skip free behind them.
First responder duty falls to the defensive midfielders, and according to Opta's Bundesliga season review Thiago and Kimmich both rank in the Germany's top ten for ballwinning. Bayern is neck and neck with Liverpool and City for turnovers created within 40 yards of the opponent's goal, and only Barcelona can match their eight goals off high turnovers. As some German guy once said, a good counterpress is the best playmaker in the world.
Bayern's transition game depends on staying vertically compact to suffocate opponents. If the center backs drop just the few yards from the halfway line to the bottom of the circle, the whole thing breaks down. Either the midfielders drop with them, leaving time and space for opponents to regroup in front of their box, or they stay high and strand their center backs. Some of the most dangerous attacks this team gives up come from balls played over its midfield, so that Boateng or Alaba has to leave the line to close down.
That's exactly how Thomas Tuchel tried to attack Atalanta, and there's a good chance we'll see Neymar looking to bait Boateng by receiving in front of him while Mbappé cuts behind. The key to denying that space is to keep the center backs tight against the midfield. "Our great strength is putting our opponents under pressure," Flick said after the Lyon game, and Statsbomb data backs him up: Bayern's got a higher pressure success rate than any team in the top five leagues. "We'll do that against Paris too," he added.
Balls In Behind Aren't the End of the World
Germans tend to be okay with hard truths. "You can't defend every ball," Alaba shrugged after the Lyon game. "We're obviously playing a risky game since we're so high." Check the scoreboard, dummy. Next question.
The high line's rewards for Bayern's attack and counterpress make it worthwhile, but the risk of balls in behind is real. In a video review of five big matches this year (against Borussias Dortmund and Mönchengladbach, Chelsea, Barcelona, and Lyon), I counted 60 dangerous attacks conceded; nearly half were fast breaks originating in the first two thirds. The fast attacks were symmetrically distributed by which channel they took advantage of to break through Bayern's back line, tending toward the gap between the two central defenders (I logged channels according to defenders' positions rather than as fixed zones). But the good news for Bayern as far as PSG is concerned is that none of the seven in the two channels on either side of its right back ended in a shot.
Why is that good news? Because those are the channels where Kylian Mbappé lurks. Though anyone who remembers the 2018 World Cup can tell you his pace is just as dangerous on the right, this season almost all of Mbappé's danger has come up the left side. Given the asymmetry of Bayern's fullback structure, it would make sense for Tuchel to at least occasionally slide his fastest forward over to Bayern's more vulnerable right flank to test Davies' positioning and Alaba's stopping ability, which isn't quite as reliable as Boateng's.
Bayern's balance may change if Benjamin Pavard is healthy enough to start at right back, bumping Kimmich back into midfield. Kimmich is relatively cautious as a fullback, preferring to distribute from deep or tuck inside, while Pavard is a more typical attacking fullback. A lot of the conversation around how Mbappé will attack Bayern's high line has assumed Flick would prefer Pavard's pace to help an aging Boateng, but the Boateng-Kimmich partnership has been doing better than you might expect at mopping up its messes.
Look, I know predicting any team might stop Neymar and Mbappé is a good way to look dumb, and suggesting that a high line is the way to stop them is even dumber, and there's a good chance I'll regret everything written here five minutes after kickoff. Then again, Robert Lewandowski is just as much of a sure thing at the other end, and the system that's made him Europe's most prolific center forward depends on the high-possession and counterpressing game that Bayern can't play without keeping a high line. Don't listen to the people, Hansi. Don't back down now. Say boo. ❧
Please sign up here to get more space space space to your inbox. It's easy and free and saves me from having to flog this stuff on Twitter all the time.
Further reading:
Image:  Paul Klee, Tightrope Walker
Sign up for space space space
The full archive is now free for all members.